---

About 123 Fishing Rigs
Established in 2009, we're a fishing tackle company based in Fort Washington Maryland, USA. We design, test and manufacture high quality, easy fishing products for fresh and saltwater fishing in the spring, summer, fall and winter. Our favorite places to test product and shoot videos are located all along Maryland's Chesapeake Bay and any of it's tributaries. Simply put, we love catching fish and sharing our knowledge with others so they can catch more fish using our unique products. This website has over 100 pages of fishing rigs and accessories.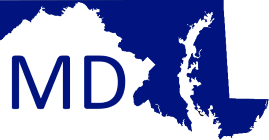 Many of our rigs are the result of special request from our customers all over the world. We have items on sale often and also offer bulk discounts on selected products. Our shipping structure is simple, a flat rate of $4.95 for any size order or free shipping on orders over $30. Our desire is to see recreational fishing passed down to the next generations, so we share as much knowledge as possible through education on this website. If you have a specific question, comment or just feed-back feel free to Contact Us.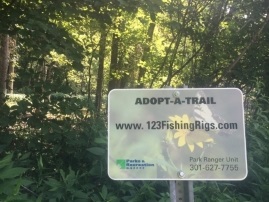 Additionally, our top three priorities are: the future of fishing, the evironment and our customers. We support the future of fishing by creating unique products to catch fish. We protect the environment by using recycled materials for shipping and also packaging that's gentle to the environment. Where possible we support environmental activities such as the adoption of a portion of Maryland's Henson Creek Trail for clean-up four times a year. We take care of our customers by providing high quality products at competitive prices. We also recycle our test rigs by sending them to potential customers. Sign up today.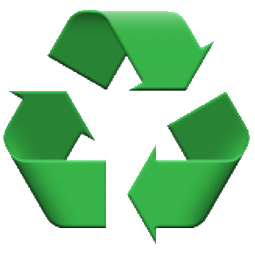 Tight Lines and Easy Fishing from 123 Fishing Rigs
---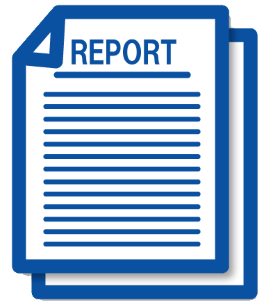 123 Fishing Rig Reports, Articles, Comments and Video Reviews
---
10/20/2017 - We went out of Point Lookout and fished the new moon on the morning of October 20. Although we didn't expect to catch much bottom fishing, the bite turned on shortly after sunrise (7:22 am) and off around 10:00 am. Squid and preserved bloodworms were used for bait and we caught a variety of fish including croaker, flounder, sea bass, spot and pufferfish. We returned to the ramp with 20 nice sized spot and 10 large pufferfish. I found a new way to clean pufferfish that takes about 30 seconds per fish, which makes them well worth keeping. I can't wait for the next new moon.
9/22/2017 - Our last bottom fishing trip to Point Lookout showed a large quantity of birds and breaking fish in the area.  Needless to say we had to put away the bottom fishing gear and break out the jigs.  We caught a few  blue and rock but in my opinion we should have caught many more.  The bluefish were throwing up glass minnows and since our goal was bottom fishing we were unprepared to match the hatch.  Went home and decided to make a few test rigs that looked like glass minnows. Today we tried to test our new jigs at the same place in Point Lookout and guess what, no birds. Oh well, we had made up some new "no kink / no coil flicker circle hooks with beads" so we decided to test them instead.  They remained straight, kept there shape and performed very well. We caught king fish, spot, perch, croaker, puffer and sea bass.  We tested 8 colors (red, yellow, chartreuse, brown, blue, white, silver and orange) and surprisingly yellow out fished them all including the red and chartreuse. Here are two pics, one of which shows a close up of the no kink / no coil hook leader.
8/28/2017 - On this day we decided to fish Point Lookout. When we drove across the causeway we could see that the Chesapeake Bay side was very rough. Drove to the point and the Potomac River side was calm. Great, so we proceeded to the ramp. To our surprise the parking lot was empty. Anyway we dropped the boat in the water and proceeded go to the first fishing hole, thinking we would duplicate our last bottom fishing efforts. To our surprise, birds, blues and rock fish were super active. Played with the fish under the birds with sting silvers and some other lures until we grew tired of the chase. Our bottom fishing waypoints were right there in the midst of the feeding frenzy, and needless to say, no bites. The winds gradually picked up and starting effecting the Potomac River sea state. Not wanting to give up fishing, we just hugged the shore in pursuit of anything that would bite. By the end of the day we had captured pictures of a young black drum (with vertical black bars), white perch, bluefish, rock fish, puffer, sea bass and flounder. Returned to the ramp around 6:00 pm and found that the bluefish and rock were breaking, splashing and churning the water right at the ramp. Wonderful sight to see.
8/25/2017 - As the owner of 123 Fishing Rigs, my wife and her sister have been touring the country in search of lighthouses. So I promised to take them to the Point No Point Lighthouse which is located in the bay only accessible by boat. Since this trip was just for them I cleaned up the fishing boat a bit and only took very little tackle just in case I got a chance to do a little fishing.  We launched the boat out of Point Lookout around 10:30 am for a nice and safe ride around the point and north to the lighthouse.  The ride took about 30 minutes each way. It was very rewarding to see and hear the anticipation building as the lighthouse slowly came into view. They absolutely loved the experience and I enjoyed being a part of it.  On the way back to the ramp they lovingly allowed me to wet a line for a minute or two.  We returned to the ramp around noon and they left the dock smiling from ear to ear.  Since it was such a nice day  I decided to head back out to fish a little more.  The fishing was red hot at and around Cornfield Harbor!  I caught some nice spot, perch, croaker, puffer fish, flounder, sea bass, king fish and rock fish from about 12:30 to 3:30. Since this was a trip for the ladies, I didn't bring any ice. So all fish were safely returned to the water to fight another day.


8/21/2017 - Decided to check out how the fish would react to the 80% solar eclipse.  Hit the water at Cobbs Island around noon. Normally we would drift fish but decided to anchor just to see if the fishing results would change in a single location as the eclipse got underway.  Started very slow and did heat up quickly during the eclipse. We fished this same location 1 week ago and caught fish but the quality was better and we caught more species as well.   We caught perch and spot and keeper croaker but this is the first time we caught catfish and toadfish in this location.  Storms chased us off the water around 4:40 pm but the fishing did appear to slow down before we left.  High tide for this location was scheduled to peak at 3:11 pm but it was still very high when we hit the ramp.  Today's lesson, the sun is super powerful even when it is eclipsed by the moon. It certainly didn't get as dark as I thought it would. - 123 Fishing Rigs
8/15/2017 - A good day fishing  on the Wicomico River in Charles County. Caught many Spot and Perch using bottom spinner rigs and adjustable high/low rigs baited with bloodworm. - 123 Fishing Rigs
On 7/11/2017, after hearing about great reports in the southern regions of the bay, we decided to take our chances and fish a place we caught fish last week. Our goal was to catch enough fish for a small picnic and the fish did not disappoint. We left the Cobb Island boat ramp around 7:30 am. We checked out a few places that showed fish on the fish-finder but only small fish were caught. We made our way to our final waypoint and began catching fish immediately. The tide and current were a little wacky at times but we remained busy catching fish up until 1:00 pm. We mainly caught croaker but we also kept some spot and perch worthy of the cooler. For bait we used squid for the croaker and bloodworm for the perch and spot. We also caught a couple of fish using FishBites. As far as rigs go, we used a modified Bottom Spinner, a modified Carolina Ready Rig and a crazy looking rig reserved just for perch. In short, we'll be having plenty of fish at the picnic. - 123 Fishing Rigs
7/5/2017 - Launched the boat on 7/5/2017 at about 1:00 pm on the Potomac River just below the Route 301 bridge.  Started drift fishing in 15 feet of water using a Bottom Bouncing Spinner Rig, Carolina Ready Rig and an adjustable High Low Rig. For bait we used shrimp, squid and night crawler, no bloodworm available. In 3 hours we caught many croaker and perch. The largest croaker was just under 15" as shown in the picture using a bottom bouncing spinner rig and the smallest croaker was just under 9" which lived to fight another day. The hot bait for perch was shrimp with the shell on and the hot bait for croaker was squid.  It was wonderful to feel the pull of a big croaker and being surprised it wasn't a catfish. - 123 Fishing Rigs
6/2/2017 - Boat fished out of Cobb Island on 6/2/2017.  Left the dock at 11:00 am and fished north in the Wicomico River.  Started in about 25 feet of water with no success.  Next we tried shallower water with a drift in about 10 feet and immediately started catching perch, some doubles.  Threw many back but kept a few too.  We used bloodworm and squid for bait.  We repeated the drift many times until the wind picked up and the bite turned off.  Called it quits at 2:30. - 123 Fishing Rigs

If anyone is wondering why there's so much water in the cooler it's because before we start fishing, we add water from the river/bay and use large ice jugs to chill it.  We found that it stays colder much longer and we are not marinating the fish in a foreign water created by melting ice chips.  Also puts the fish out of it's misery much faster, we think. - 123 Fishing Rigs
5/31/2017 - Set out from boat ramp at Point Lookout on 5/31 around noon. Bounced east across the bay in search of the Croaker but none found. Headed up the Potomac River a bit and caught a few throw back Stripers in shallow water close to shore using a Carolina Rig and an adjustable high low bottom rig. We tried one last drift in Cornfield Harbor and bumped into a rogue school of Spot. Caught for about 1/2 hour, starting about 5:30 before things turned off again. Surprisingly, we didn't catch any fish on the very bottom hook of our rig. Instead, our top bait arm was adjusted to a position about 3 to 4 feet above the bottom. We also caught a few perch and a puffer fish. Not bad for our first day on the water. - 123 Fishing Rigs
11/16/2016 I always wondered why bloodworms were the go-to bait for bottom fishing in the Chesapeake Bay and it's tributaries, especially since I thought they come from some place up north like Maine (saw that on the tv show "Dirty Jobs"). But now I know why. Here's what happened. In search of bigger fish I tried to troll as deep as possible. When the water depth changed my baits began dragging the bottom. When I pulled them up I found a liquid filled sea ball of some sort with a worm attached that looked exactly like a short bloodworm. It even had pinchers that were similar to that of a bloodworm. Maybe some of the DNR Biologist can add some insight. - 123 Fishing Rigs
Now here is the update I promised yesterday. The weather was great today but the fishing was tough. Left the Point Lookout ramp about 7:30 am on 11/16/2016. Headed over to the bay channel. Found the birds but had a hard time staying with them since they were gathering and dispersing rather quickly. Fished the same Sassy Shad tipped with a spinner blade as yesterday. The highlight was hooking a very nice net-worthy rockfish on light tackle that I simply couldn't stop before it shook the hook. On a different note, the Range Control boat paid me a visit to let me know they were going to be shooting at the target ship today and asked that I stay clear. Next I traveled over to the Potomac River to be greeted by a fleet of boats. Didn't understand why they were there but I stuck around for about 15 minutes. Plenty of birds just sitting on the water, I guess lunch had just concluded. Waters were calm so I checked out the bay again but no action. In summary, great weather day with flat seas, however fishing was a bit of a struggle. - 123 Fishing Rigs
11/15/2016 - Fished out of Pt Lookout on 11/15/2016.  Left ramp at 7:00 am.  Headed across the bay to the channel. Met plenty of birds with fish underneath them.   Threw an X-wrap Rapala bait several times, missed 2 bites but landed one undersized rockfish.  Switched to a basic white Tsunamni sassy shad with zero success.  Added a spinner blade to the tail of the sassy shad and caught many undersized Rockfish.  Interesting, thought adding a spinner would help but didn't think it would have helped as much as it did.   We got strikes on almost every cast, especially on slower retrieves. No doubt the smaller fish were striking at the spinner until a larger fish would come along and inhale the bait.  Moved the spinner to the belly of the bait and hooked up more often.  Plan to try again tomorrow to see if we can duplicate the good results.  Jigged a bit in the channel and caught 4 trout, no keepers. Did a little trolling with small and large baits with no success.  Wind kicked up, headed back to the dock around 2:00 or so to be greeted by a bunch of DNR officers including a dog and also a helicopter hovering above.   Evidently some unexpected activity taking place in the parking lot. - 123 Fishing Rigs
11/2/2016 - Fished from Point Lookout on Wednesday November 2. Goal was to do a little trolling and test out some new baits. Left the dock around 8:30 am and headed toward the bay channel before being intercepted by birds and breaking fish.  So we decided to give them a try and check the quality, all small yet fun rockfish. Tested some heavier baits to see if there were any monsters lurking beneath the schools, but no takers.  Decided to continue our trolling trip and put out some very nice looking Tsunami Soft Baits we had tested in our test tank the day before, but no takers. Next we decided to go back to the birds and jig.  Interestingly enough we weren't getting many bites.  Until we realized our technique was all wrong.  Initially we were snapping the jig off the bottom and working it fast, but the fish wanted a much slower presentation. We found that after the bait hit the bottom,  if you slowly lift your rod tip as high as you can they would strike it almost every time.    We managed to catch a few keeper trout and would've lost the largest fish right at the boat, if it wasn't for the fantastic net job of the great "Jolly Robbs" (no he's not a pirate, just an all around good guy).  The hottest lure of the day was a gold 2 ounce "Sting Silver"  followed closely by an odd white 2 ounce Ahi jigging bait. The silver "Sting Silver" gets an honorable mention as well.  Water temperature was 61 degrees and seas were manageable until  much later in the day.  - 123 Fishing Rigs
10/18/2016 - On 10/18/2016 we fished the Chesapeake Bay out of Breezy Point Marina. I had heard good reports of quality rockfish and wanted to see if we could get some of our own. We went across the bay to the Choptank River in search of birds and breaking fish. We found them, but no quality. Largest rockfish was 15 inches. We spent a lot of time trying to pluck a keeper, to no avail. We trolled back across the bay pulling small tandem rigs and no takers. Before calling it a day we decided to bottom drift fish near the green can right outside of Breezy Point and were surprised by Perch, Trout, Whiting (Kingfish) and Spot. These fish were caught late in the afternoon using bottom bouncing spinner rigs baited with bloodworm. Bottom fishing saved the day! - 123 Fishing Rigs
October 12, 2016 - Fished Point Lookout early in the a.m. on 10/12/2016.  On the water by 7:00 a.m. thinking we would chase the birds in search of Rockfish.  Come to find out the birds were few and far between.   The water was a little choppy with temps around 65 degrees as we slowly headed toward the bay channel. After a few hours of nothing we decided to try the riverside. On our way we saw a few birds (less than 10) working the surface in about 40 feet of water so we stopped to jig.  Immediately started picking up trout after trout after trout for about 40 minutes. The birds were long gone but the fish kept biting.  All were in the 9-12 inch range with one a little over 14 inches which were released to fight another day. When the action slowed we continued to the riverside to do a little bottom fishing.  Picked up and released a puffer fish and 1 large croaker that fell off the hook at the boat.  When the water flattened out we quickly headed back to the bayside channel. This time we found a few more birds, mainly pelicans and not many sea gulls,  but the fish were breaking underneath them.  We cast and jigged to pickup a few sublegal rockfish and a keeper blue along with plenty more trout.  The chartreuse jig we had easily caught 75% of the trout this day. Caught fish even when the chartreuse jig was just sitting on the bottom without jigging.  Other jigs (sting silver and maria jigs) worked but you really had to work hard for the strike, although the largest fish came on a blue maria jig. Overall not a bad day, can't wait for the rockfish to school up and the birds to be super plentiful  in the lower bay to tell us where the fish are. - 123 Fishing Rigs
September 14, 2016 - I checked out the fishing at Point Lookout last week and caught a toadfish, a sea robin and two throwback flounder. I decided to call it quits after 6 hours of fishing. This week we headed back to the lower Potomac just below the Harry Nice Bridge. High tide was at 1:00 pm. We fished from 1:00 pm to 3:30 pm and caught 50 nice white perch and 10 spot on bottom bouncer spinner rigs. For bait we used bloodworm and night crawlers. Water and wind was calm when we started but started to blow when we were returning. Not bad for 2.5 hours of fishing! - 123 Fishing Rigs
August 26, 2016 - Our crew drift fished from a boat on 8/24 between 7:00 am and 5:30 pm near Swann Point on the lower Potomac. We are happy to report that we caught enough perch to fill our freezer for the winter. Started with a no frills double drop mono rig which had no problem catching quantity. However we had to sift through a lot of small fish just to get some keeper quality fish. In search of better quality, we tried a new rig that is very unconventional and not stealth at all. It is a basic wire spreader rig fished just above the bottom with brass beads for weight and a huge spinner blade in the center, no mono. Very happy to say that it caught 80% of our bigger fish, many of them doubles. If I had to guess, I would assume that the smaller fish didn't have the courage to attack the bait on this rig which gave the big fish a chance to see the bait and take the risk. Can't wait to confirm the performance on our next test trip. In terms of bait, the top bait was clearly blood worm, but surprisingly when we ran out of blood worm the fish had absolutely no problem biting night crawler in earnest. Squid and cut-bait were poor performers on this day. The bite was good all day but it went crazy between 1:00 pm and 4:30 pm. About 95% of the fish caught were perch and the rest were medium to small spot with 1 nice croaker. Sea state was good but got a little windy later on in the day. Sunrise was 6:30 am and sunset was 7:50 pm. High tide for the location was at 8:16 am and 8:44 pm. Moonset was 1:22 pm. Next week we're heading to the lower bay to see what's happening down there. - 123 Fishing Rigs
June 15, 2016 - Waiting to hear of a good fishing report from Point Lookout before trying myself. I couldn't wait any longer so I decided to go for it and boy was I glad I did. Took the boat out on the water at about 3:00, bite was slow until the evening, caught my limit of croaker in Cornfield Harbor and off the point. Used blood worm for bait on incoming tide. Caught more than 50 fish but only kept the larger ones. There were several times when all rods went down at the same time. However I didn't catch anything over 12 inches. 1 out of 3 new test rigs worked very well. - 123 Fishing Rigs
December 14, 2015 - Wonderful 2 weeks of fishing out of Point Lookout. Got a chance to fish riverside and the bayside of the point. Birds were everywhere and fishing was great. We fished every day we could and actually saw the fish caught getting larger. We trolled and jigged them up. Caught a few big fish on a 10" Pink Hogy, sting silvers and several similar baits. Also dissected a large tandem rig, removed soft plastic shad and replaced it with a #3 Colorado spinner blade attached directly to the hook. Jigged this 4 oz rig in 40-50 feet of water and caught plenty of big fish over 30 inches. The hardest part was getting the fish in the net and in the cooler. - 123 Fishing Rigs
November 18, 2015 - Fished Potomac River channel out of Point Lookout on November 18th in search of Rockfish.  Trolled for 4 hours and nothing to show for it. Wind and waves died down around noon so I decided to take my 17 foot Twin Vee Catamaran to the Chesapeake Bay channel, 84 feet deep to be exact.  Boy was I glad I did.  Immediately saw birds and breaking fish.  Cast to the breakers and caught several undersized Rockfish.  Jigged for a bit and caught several more Rockfish and some lovely Trout.  Managed to get one keeper trout. Trolled for 7 minutes through the breaking fish to pick up a keeper Rockfish on a tandem chartreuse rig. While removing the fish from the primary lure another smaller Rockfish hit the secondary lure still trolling beside the boat. Didn't want the wind and waves to make another change and catch me in the middle of the bay, so after about 30 minutes of fishing I headed back to Point Lookout with a keeper Rockfish and a keeper Trout.   A calculated risk that paid off. - 123 Fishing Rigs
November 11, 2015 - The weather was terrible but the fishing was excellent. Launched the boat at Point Lookout around noon. Wind and waves were higher than normal.  Found the birds working heavily in the channel.  First cast, first Rockfish. Caught and released many rockfish in the 15-19 inch range for about 3 hours.  Finally got a keeper.  Grew tired of chasing the birds and decided to rest a bit to jig, and boy was I glad I did.  Little did I know I was sitting on a large school of trout. Literally every drop yielded a trout.  Many fish hit my jig before it hit the bottom, some even hit a suspended jig. Spent the last 20 minutes of the day trolling back to the ramp and picked up 2 more sub-legal rockfish. All in all, this was one of the best days fishing this year.  Can't wait to get out on the water in the next few days. - 123 Fishing Rigs
November 4th and 5th 2015 - Fished out of Point Lookout on 11/4 and 11/5.  Trolled a bit but nothing was happening.  Saw a bunch of various birds all heading in the same direction so I decided to follow them.  They took me to a feeding frenzy.  Caught and released several undersized Rockfish the largest being about 19 inches. Jigged a bit to catch and release a few trout as well. Ended the day with a peaceful sunset.  Went back out the next day for round two but the rains came in the AM and pushed me off the water.  Returned around noon once the weather cleared and the frenzy continued, catching many undersized Rockfish. Water temps were about 60 degrees, needs to drop a few more.  When quality is not there, quantity feels good too. - 123 Fishing Rigs
November 2, 2015 - Decided to fish high tide in Piscataway Creek in Fort Washington, in an attempt to escape all the grass that was slowing down the mirage drive on the Hobie Kayak. Threw a gold and red Carolina Ready Rig followed by an 24" leader with a hook baited with night crawler. Caught nice catfish, perch and a heavy, fat bellied rockfish. All released unharmed. - 123 Fishing Rigs
October 29, 2015 - Testing new rigs aboard our Hobie Outback Kayak on Piscataway Creek in Fort Washington, MD. We were pleasantly surprised by this small rockfish that attacked our lure in less than 2 feet of water. It was released unharmed to fight another day. - 123 Fishing Rigs
September 14, 2015 - Fished on the evening of 9/14 out of St. Jerome Creek. Here are two of the fish we caught and released while bottom fishing. Also caught and released bluefish and sea mullet. - 123 Fishing Rigs
July 7, 2015- Fished a Wicomico River Tributary around 6:00 am on 7/7/2015 from the shore. Used a short spreader rig with hooks attached directly to the wire arms, no mono. Perch were gathered along a retaining wall and all that was needed was a simple drop and a jig instead of casting. Many of the jumbo perch that were caught were larger than the croaker. Largest perch was 12 inches. Also caught one spot. Fresh blood worm was used for bait. - 123 Fishing Rigs
June 29, 2015 - Fished Cornfield Harbor on 6/29. Not a great day of fishing but things turned hot in the evening. Caught fish consistently from 5:00 pm until sunset. Moonrise was 6:08 pm. For bait we used small pieces of sea-salted blood worm on hooks with rigid twisted leaders. The catch was a croaker/spot mix. - 123 Fishing Rigs
June 26, 2015 - After catching our limit of croakers a few days ago at Pt. Lookout, we couldn't wait to get back out on the water. We fished from a boat using fresh bloodworm, sea-salted bloodworm, squid and green worms. Visited our favorite waypoint, the first cast yielded the first fish using fresh bloodworm on a red beaded rig. Great, we're going to pick up where we left off, so we thought. To our surprise we didn't get a another nibble or bite for the next 2 hours. We bounced around from waypoint to waypoint with no success. Great time to try out these new green dyed worms that we bought at Wal-Mart. Don't know what kind of worms they are but they caught our second fish of the day. We think they're dyed because the green color comes off on your hands. Since the green worms worked, we decided to try a rig with green beads and we were back to catching using all baits. Cycled through our rig colors just to make sure we weren't missing anything and also caught fish on light green and purple beaded rigs, purple actually turned out to be the best. The colors that did not work at all today were yellow, gold, black and orange. Although is was a tough bite we ended the day with 18 croaker, 1 spot and 1 Toadfish. A challenging yet fun day on the water. - 123 Fishing Rigs
June 22, 2015 - We went fishing the late evening of 6/22/2015 at Pt. Lookout State Park. Fished several location throughout Cornfield Harbor before settling on a location about a mile or two right outside the ramp entrance. Bottom fished while drifting and caught croakers until we had to say uncle after reaching our limits. Tried a few different techniques: Salted last week's bloodworms using sea salt and they surprisingly caught more croaker than the fresh bloodworms and squid, stayed on the hook longer too. Also, instead of using a single bait per hook, we put 3 to 5 smaller pieces of bait on a single hook. This prevented the fish from stealing all of our bait at one time. Really worked well with our circle hooks, rarely retrieved an empty hook. For ice we used frozen water in recycled Gatorade bottles. Filled our Engle Deep Blue Coolers with sea water and the frozen water bottles to keep the temperature a very cold 40 degrees. - 123 Fishing Rigs
June 15, 2015 - Time: 6:30 am - 1:00 pm Place: Tributary off of St. Clements Bay Fish type: Croakers O-Plenty. Also caught several large white perch just pulling in-line spinners in the shadows along pier edge. Bait: Primarily bloodworm and night crawler. - 123 Fishing Rigs
October 30, 2014 - Just looking for some fishing fun, and boy did we find it. We put on our waders and fished a half mile stretch of this Maryland stream. Caught and released about 50 of these sunfish in about 2 hours. Throwing small spinner blades tipped with a piece of worm. Retrieve was moderate, interrupted by a pause long enough for the bait to hit the bottom. Crystal clear water made it easy to see the bite and make adjustments. The first few fish in each fishing hole struck on the retrieve, the remaining fish would strike on the pause and a few would even pick the bait up off the bottom. The rains came and ended our fun. It was wonderful while it lasted. - 123 Fishing Rigs
October 10, 2014 - Launched from Point Lookout State Park in the afternoon on 10/9/2014. Slow drifted big spinner blades during outgoing tide. Caught and released several Sea Bass, Puffer Fish and a few Flounder. Ended the day with a beautiful sunset. - 123 Fishing Rigs
August 8 2014 - Bottom fished the lower Potomac below the 301 bridge. Caught several spot, croaker and perch but the big surprise came while testing umbrella rigs for bottom fishing. We caught 13 perfect sized catfish while dragging a 15 inch castable umbrella rig on the bottom in 14 feet of water. We placed an in-line weight up front, left the bait arms expanded but empty and put bloodworm and cut-bait on the long center arm. Dragging the bait kept the bait just above the bottom with zero snags. - 123 Fishing Rigs
July 21, 2014 - We boat fished the lower Potomac between Cobb Island and 301 bridge in 15 – 17 feet of water. I fished from 5:00 pm to 7:00 pm. Caught 32 jumbo Spot and 5 keeper croakers. Not too bad for a 2 hour trip. - 123 Fishing Rigs
July 14, 2014 - Nice flounder caught and released at Point Lookout on 7/11/2014 while bottom bouncing a multi-colored spinner rig in 15 feet of water. - 123 Fishing Rigs
June 26, 2014 - Day two in our boat out of Point Lookout, headed north a short way up the Potomac River. We bottom bounced colored spinner blade rigs tipped with either garlic-night-crawlers, bloodworm, squid or shrimp. The hot colors were pink, violet, aquamarine, red, orange and surprisingly enough, brown. The not-so-hot colors were chartreuse, green, yellow, blue and clear. We caught plenty of Spot, White Perch and the boat limit of Croaker. All in all, a great day fishing. - 123 Fishing Rigs
June 25, 2014 - Went out of Point Lookout for some evening fishing on 6/23 in Cornfield Harbor. Current was strong so we decided to try drift fishing spinnerbaits tipped with bloodworm. Surprisingly caught 15 keeper croaker in 2 hours. - 123 Fishing Rigs
May 22, 2014 - While testing new bottom fishing products we caught 7 croaker, 3 Norfolk Spot and 15 catfish, many full of eggs. We're just trying to do our part to help stop an invasive species. - 123 Fishing Rigs
---
Articles that reference our products


The Fisherman, April 19, 2012 New Jersey and Delaware Bay Edition, "Castable Umbrella Rigs for Spring Stripers" by Don Kamienski
The Fisherman, May 3, 2012 Inshore Special Edition, "Castable Umbrella Rigs taken to task" by Toby Lapinski and Chris Lido
Maryland Weekly Fishing Report - November 9, 2016 -Keeper Sea Trout
---
Product Reviews
| Product Category | Comment | Reviewer |
| --- | --- | --- |
| 123 High Low Whip Rig | Hello from the Carribean Island of Puerto Rico; just wanted to give you a thumbs up on your high low whip rig with double float arm. I recently used it at a an area where i usually snag my line because of the rocks near the shore. But this rime the only thing snagging the line were the blue fish that i was catching. Best rig i have used so far. Looking forward in trying your other rigs soon. | by Richard |
| 123 Signature Fishing Rig | Great lure :D | by Fasola & |
| 123 High Low Rig | All right I'm sold where do you buy these, fantastic Concept!!! | by Warren |
| 123 Website | Best site I have ever seen. I have learned more on this site than anywhere I have been. | by Jim |
| 123 Signature Fishing Rig | dude that rig is awesome... | by fresno |
| 123 Signature Fishing Rig | didnt know any one still made hand made rigs like this looks nice good work | by vexbomer |
| 123 Signature Fishing Rig | So cool! My brain would have exploded thinking that product up.  Nice work! | by liquid214 |
| 123 Signature Fishing Rig | Hey you made that awsome fishing Rig how much and where i could get one. | by PETE |
| 123 Signature Fishing Rig | This a great rig. Thanks for sharing. | by raw236 |
| 123 Signature Fishing Rig | looks like a great rig for spider rigging i'll give it a try and get back with you | by Roger |
| Bottom Fishing Tip | It's good to see it live. | by Dehaven |
| Bottom Fishing Tip | I am a surf fisherman and never thought of that. Thanks! | by TheRaw236 |
| 123 Wire Drop Shot Rig | Nice | by Mr17brandiff |
| 123 Castable Umbrella Rig | Awesome video man! These rigs look great! | by Michael |
| 123 Castable Umbrella Rig | that will catch just about anything!!! | by MultiFishman13 |
| 123 Castable Umbrella Rig | VERY NICE LURE... | by MrMontenegro11 |
| 123 Castable Umbrella Rig | Nice fishing!!! | by nccountryboy1 |
| 123 Castable Umbrella Rig | Amazing! | by Brandon |
| 123 Basic Rig | Works like a champ | by mroutdoorsman28 |
| 123 k1 Serial Spinner Bait | dude. i cannot believe you just caught catfish on inline spinners, are those channel cats? I've heard of jigging catfish, but never using spinners - that was very impressive. You must live down south somewhere? Catfish never get that active here in las vegas! Great video | by mackles |
| 123 Basic Fishing Rig | Looks good | by underground fishing |
| 123 Basic Fishing Rig | ha that's pretty cool thanks for uploading | by rhey |
| 123 Serial Spinner Bait | Very Cool! | by Zack |
| 123 Basic Rig (6 inch) | Bought one for my 5 year old son to use bottom fishing and he out fished me. | by Croakerman |
| 123 Castable Umbrella Rig | THANK YOU ONCE AGAIN FOR THE GREAT PRODUCT, FAST SHIPPING AND GREAT PRICES.KEEP UP THE GOOD WORK AND PLEASE DON'T EVER STOP MAKING THESE GREAT PRODUCTS. | by willlint6037 |
| 123 Bottom Fishing Products | I wanted to let you know how much I appreciate the quality of your work. They are better then I expected. I am thrilled I found your website. I wish I would've ordered more. Keep up the GREAT work. | by Bruce B. |
Free Shipping on orders over $30
---
---